Do you want to know your favorite models, influencers, and celebrities' secret to instantly brightening their faces and looking put-together? It's investing in quality eyelashes that are specifically tailored to their face and eye shape!
However, if you've never had your eyelashes done before, how do you know what to ask for? Getting eyelashes that are perfect for your eye shape is crucial to ensuring a natural and elevated look. If you're looking to get lashes in Birmingham, AL, read on to discover the types of shapes that will work best for your eye shape.
1. Monolid Eyes
A monolid is a type of eyelid that does not have a visible crease. If when your eyes are open, no crease or line is separating your eyelid from the rest of the skin, you have monolids! This eye shape is more common among Asian women but can appear on any ethnicity or race.
Monolid eyes often are associated with a coy and mysterious look, so you'll want to maintain this look in your lashes. For these types of eyes, you'll want a lash look that is subtle and defined. Lash extensions that are too heavy can weigh your eyes down, making them look smaller and unnatural.
Instead, you will look best in a cat-like eyelash look, with more volume and length focused on the outer corner of the lash line.
2. Hooded Eyes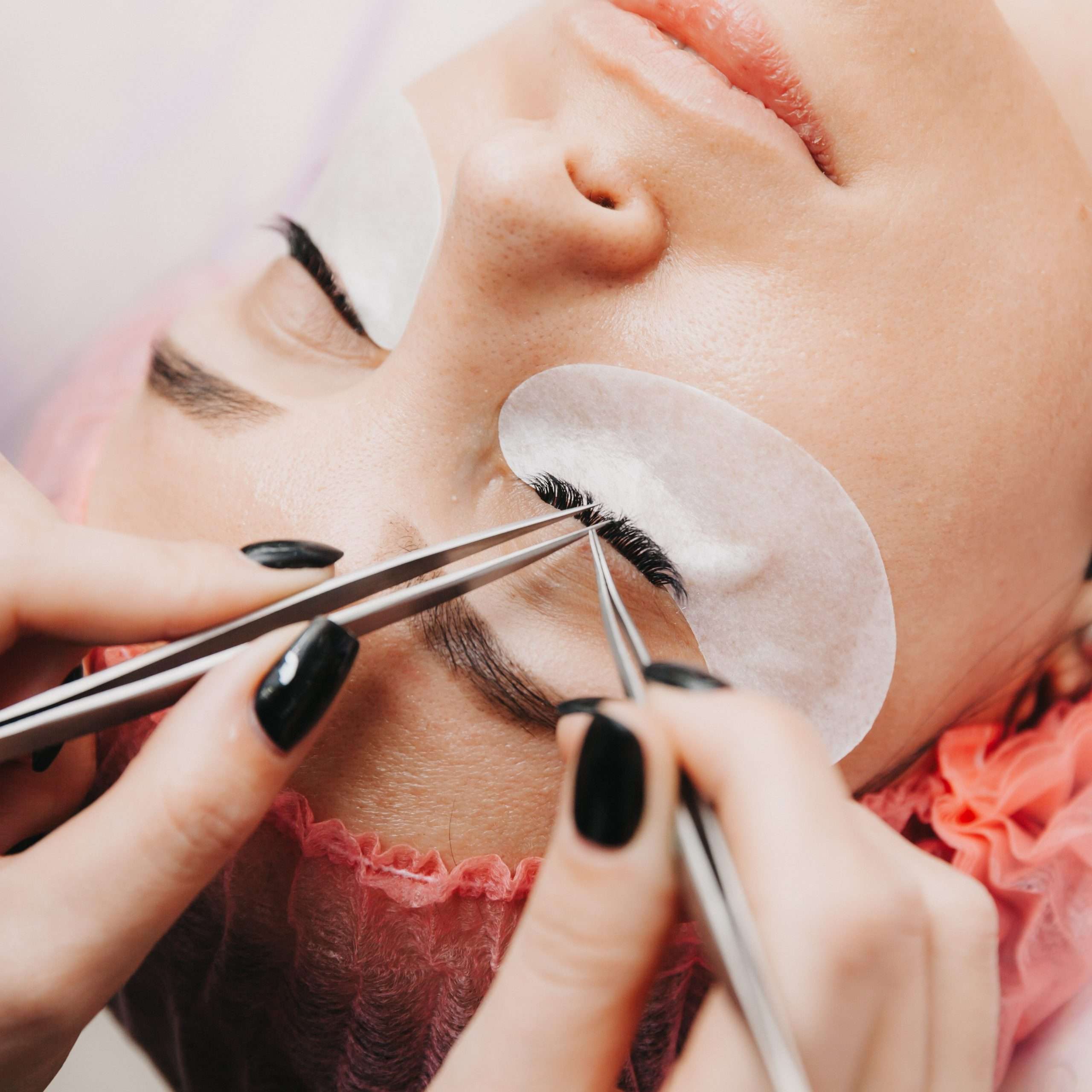 People with hooded eyes have a large amount of skin between their brow bone and their lash line. Therefore, they have a large crease or "hood" over their eyelid.
Hooded eyes are dark and dramatic, therefore it is best to implement a lash design that emphasizes this! Therefore, for hooded eyes, the best lash shape is lashes that are longer and more voluminous in the center of the eye.
Having eyelashes that are more tapered on both ends will create a deeper look that honors the sexiness that hooded eyes bring to your face.
3. Downturned Eyes
If you have eyes that slightly turn down at the outer corners, you likely have a more romantic and vintage look. Downturned eyes give the appearance of an ingenue-like innocence. To lean into the innocent vibe that your eyes naturally give you, it's best to go for a lighter lash extension. Extremely dramatic lashes may make you look too mature, so it's best to go for a wispy-lash look.
4. Upturned Eyes
On the flip side, upturned eyes give your face a more cat-like appearance. Because it's best to lean into your natural beauty instead of fighting against it, opt for lashes that are cat-like as well. This would be eyelash sets that are longer on the outer edges and shorter on the inner corners.
This eye shape allows you to get away with more drama, volume, and length. So, why not take advantage of that? Upturned eyes are meant to be noticed, so give your lashes a look that makes everyone's heads turn.
5. Almond Eyes
If you have almond eyes, your friends are likely envious of you. After all, almond-shaped eyes are considered to be the pinnacle of beauty. This eye shape is versatile and can look great with almost any lash look. So, when choosing a lash look, think about what effect you want to achieve with your lashes.
Do you want to appear more sultry or more innocent? More dramatic or more natural? If you want to go for a bolder look, go for tapered lashes that are full and voluminous, with a winged effect to make your almond eyes stand out even more.
6. Round Eyes
If you have round eyes, you probably have a naturally innocent and doe-like. Here, you don't want to go too heavy with your lash look, as this will close up your eyes and make them look smaller.
Instead, opt for a more sparse lash extension that will still give you a feminine and polished look, while appearing natural and allowing you to maintain your round eyes' natural look. The best lash extensions are those that blend seamlessly into your real lashes!
7. Deep-Set Eyes
Finally, if you have deep-set eyes or eyes that are a bit further back in your face, you'll want to opt for a look that focuses on curl instead of length. While length and volume are important too, you may want to focus on a look that opens up your eyes and makes them appear larger and more youthful.
For deep-set eyes, look for a dramatically-curled top lash line or even opt for a lash lift. A lash lift is a semi-permanent chemical treatment that doesn't add any false lashes or extensions to your eyes but simply curls the lashes upward.
Your lashes will look much fuller and longer despite not adding any length. A lash lift is a great option for those who are apprehensive about false lashes and extensions but still want a low-maintenance way to improve their appearance and open up their eyes.
Look No Further for Lashes in Birmingham, AL
Getting your lashes done may seem like a luxury, but it can also save you a lot of time in your getting-ready routine. Imagine skipping the lash glue, eyelash curler, and mascara completely.
If you're looking for a lash technician in your area, make sure that the stylist is familiar with your eye shape and can recommend a style that is best suited to your face. Book your first appointment for lashes in Birmingham by accessing our online booking tool!
Whether you're looking for a lash extension, lash lift, or lash tint, our certified lash technicians will make sure that you walk out confident!