Eyelash Extensions seem relatively new to the beauty industry, but you may be surprised to learn they are believed to have been used by the Egyptians in 3500BC. They were a sign of beauty and still are today.
If you don't like doing your make-up every morning or if you simply want your lashes to look fuller, then extensions may be for you. Many people feel much more confident after getting extensions. No matter what you're reasoning is, we are here to answer all your questions.
You can If you're curious about lashes in Birmingham, Al, keep reading. It's normal to have some questions about changing lash extensions and their lifespan. We are going to cover everything you need to know in this article.
What Are Lash Extensions
Lash extensions are synthetic fibers applied individually to each eyelash to make them look longer and fuller. They are attached by semi-permanent glue, but don't worry; it won't damage your natural eyelashes. If you've ever used stripe lashes, you may be wondering what the difference is.
Lash extensions are attached to your lash instead of to your skin. It's not a one-size-fits-all. A professional will be able to help you decide which length and size will work best for you.
How Long Does It Take
You'll schedule your appointment, and you can expect it to last about 2 hours, depending on which lashes you're getting. You don't want your technician to rush. The process isn't painful, so you'll have time to relax and take a break from your phone for a bit.
How Long Will They Last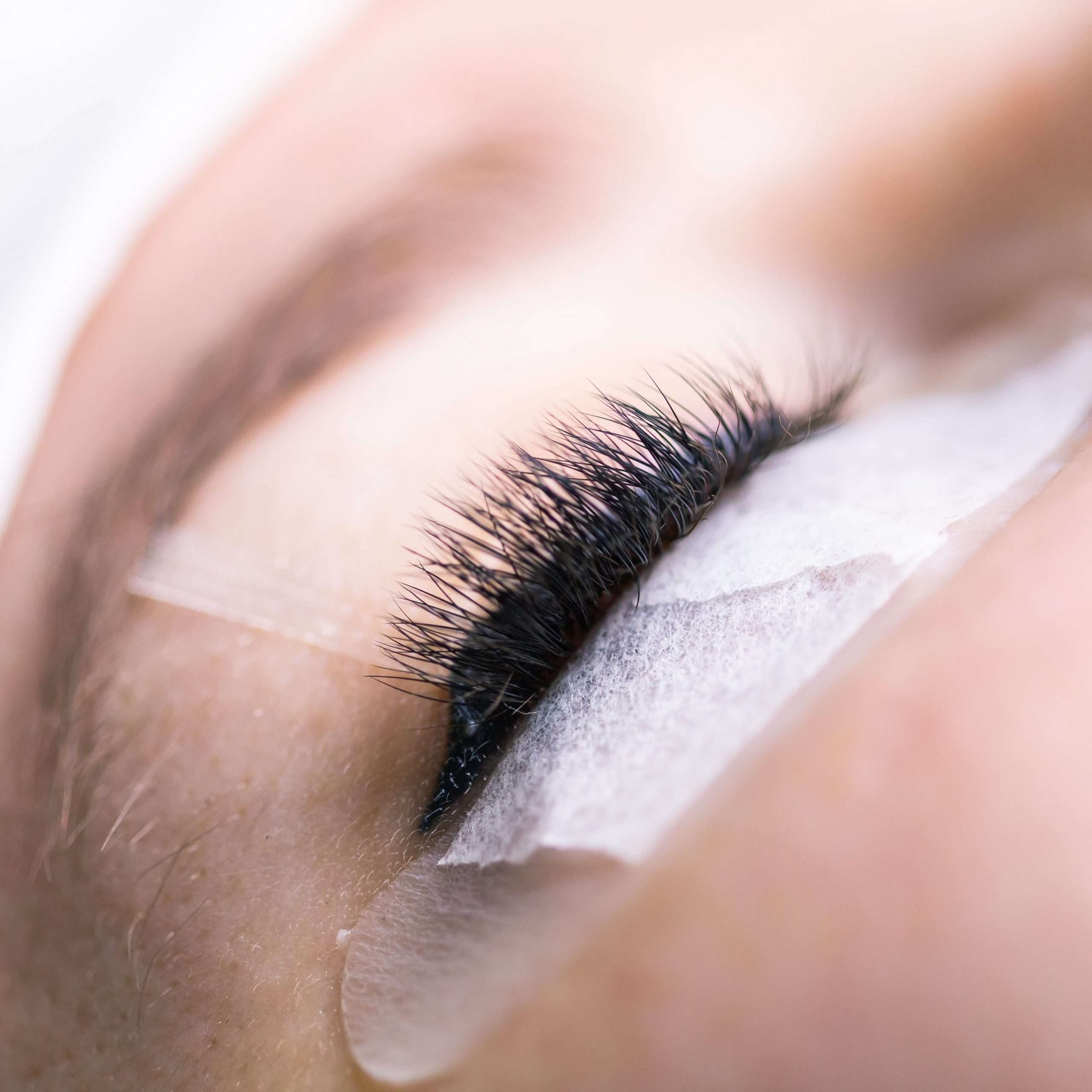 If you're going to commit to a 2+ hour appointment, you probably want to know how long they will last. It depends on how fast your natural lashes grow.
Since the lashes are attached to your natural eyelashes, if your hair grows quickly, you'll have to get new ones sooner than if they grow slower. Typically they will last about six weeks.
Your eyelash technician will give you tips on how to make them last as long as possible. Some may fall out, so it's recommended that you go for lash refills every two or three weeks.
If you take the time to properly care for them, they will also last longer. When you first get them, they will feel a little weird and heavy. You'll be tempted to touch them, but it's important that you don't.
How To Care For Them
There are a few things you can do to extend the lifespan of lash extensions. For the first day, you'll want to avoid any water. That means getting in the pool and ocean. It also means you need to be careful when you're washing your face. The glue needs to have enough to fully dry.
You'll want to avoid anything that requires you to touch your eyelashes. This means you can't rub your eyes, which many people do without even thinking about it, so be careful. You won't need to use mascara, and you should avoid oily serums and face washes.
You'll want to use a clean spoolie brush to comb through your lashes to ensure they don't get stuck together. There is also a lash condition, that you may want to invest in.
It's so crucial that you don't pick at them. If you don't like them or want them removed, have it done by a professional. You can easily pull out your lash follicles, and it could take a while for them to grow back, and that's the last thing you want.
Cost
The cost of lashes can vary. It depends on which one you want and if you're getting new lashes or a refill. Lashes in Birmingham Al, cost around $200 for a full set. If you need a refill, the price is typically determined by how long it takes.
If it takes an hour to do the fill, expect to pay about $80. An hour-and-a-half appointment will be closer to $100, and a two-hour appointment will be $120 for a refill. To have them completely removed won't be too expensive, close to $20-$25. Keep in mind these pieces could vary by $50 or even $100 depending on which lashes you pick.
Getting lash extensions is pricey, but this is a service you don't want to look for a deal on. A reputable company may charge more, but you'll have peace of mind knowing you're safe and your lashes will last longer.
Finding A Professional
When you're having someone working so close to your eyes, you want to know they are good at what they do. Safety is the most important thing. There are a few things to be on the lookout for. You can always ask your friends and family for recommendations and look at their online reviews.
When you're talking to your technician, don't be afraid to ask them for photos of their previous work. A reputable professional should also be certified and have training. They should also be able to answer any questions you may have.
Lashes in Birmingham, Al
If you've never had lash extensions before, now is the time to try them. The great thing is if you don't like them, you can have them removed or let them cycle through after 4 to 6 weeks. However, if you like them, then you'll be saving yourself from doing your mascara every morning.
If you're ready to get your lashes in Birmingham, Al, book here. We have a great team that can answer any questions you may have and get you started with some new lashes.