Did you know that almost 70 percent of Americans have dry skin during the winter months? When temperatures drop, there is less moisture in the air and it can wreak havoc on your skin. Have you ever wondered how you can maintain your skin care during the colder months of the year? Try these tips from a facialist in Birmingham so your skin glows, no matter what season.
1. Drink Plenty of Water
Staying hydrated has many benefits, including improved brain function, digestion, and boosting your energy. However, it is also essential to combat dry skin during the winter season. If you have trouble drinking enough water during the day, try adding flavorings to make it more attractive to drink.
A good rule of thumb is to take your weight in pounds, divide it by two, and convert it to ounces as a rough estimate. You can also increase your water intake through drinks such as cold or hot tea, seltzer water, and other methods. Your skin will thank you for the hydration by staying luscious and moisturized all winter long.
2. Moisturize Regularly
A good moisturizer is one of the most powerful weapons in your skincare arsenal for combatting dry and unhealthy skin. It can provide both a barrier of protection and essential nutrients that your skin needs. Make sure that you try different face products to see which moisturizer works best for you.
If your skin has special needs, you may need to get a recommendation from a dermatologist. It is best to apply moisturizer in the morning and at night. Put it on your skin after you shower to lock in the moisture and allow it to penetrate your skin while you sleep.
3. Avoid Long, Steamy Showers
Although it may be tempting to blast the hot water when you shower, it can actually damage your skin. This is because water at a high temperature can dry out your skin. When your skin is too dry, it will be itchy, uncomfortable, and flaky. In extreme cases, it can also crack or lead to skin conditions such as eczema.
Go for a warm shower or bath as a compromise. That way, you can feel comfortable and you will not cause excessive damage to your skin. Washing your hands, make sure that the water doesn't get too hot as well. Warm water can still provide your body with heat, without drying the skin on your hands.
4. Purchase a Good Humidifier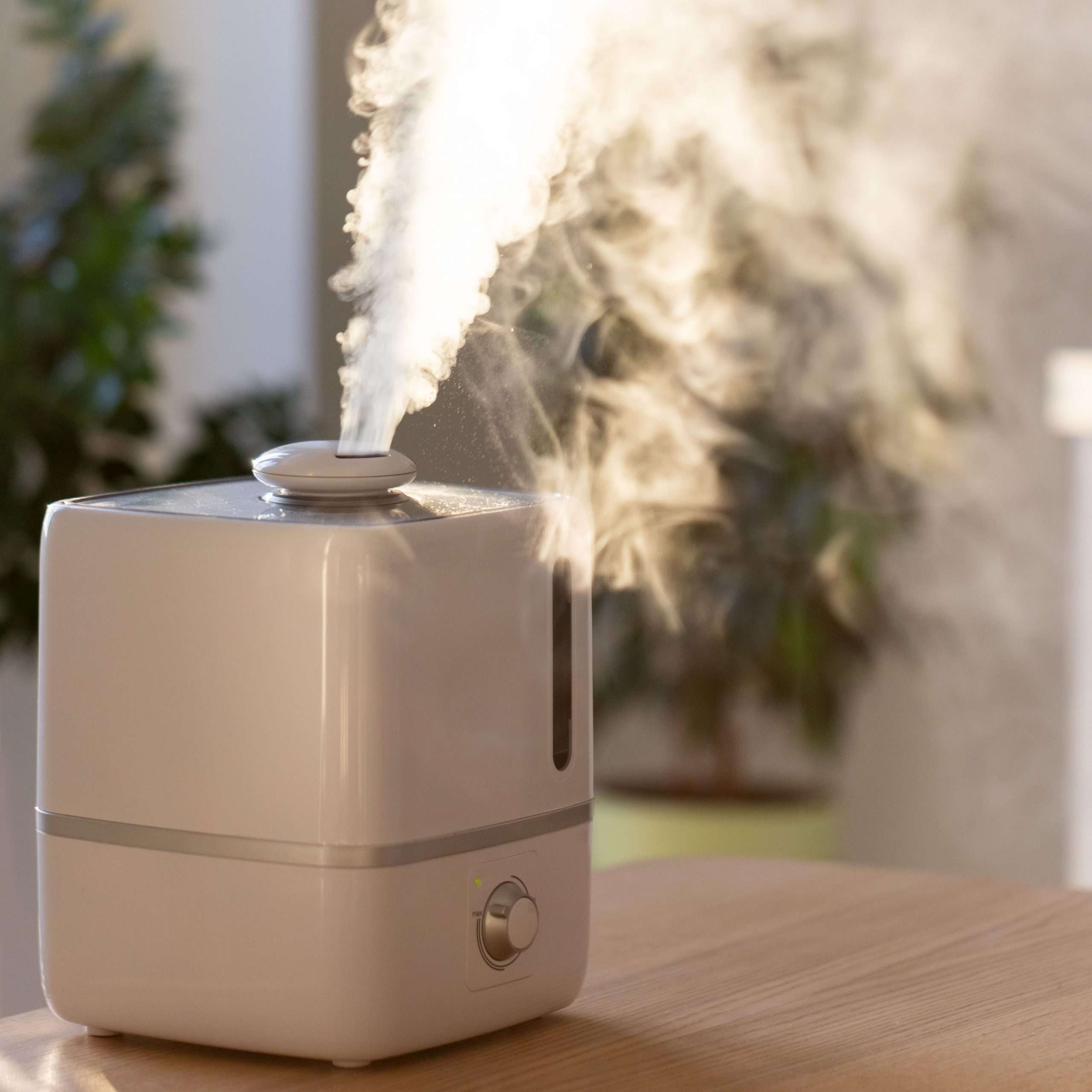 When the dry winter air makes your skin itchy and uncomfortable, a good humidifier can save the day. It is ideal to run the humidifier so that the air is moister inside your home than outdoors.
You can benefit most from your humidifier if you run it at night while you sleep. It will help to create a peaceful sleeping environment and rejuvenate and moisturize skin during the night.
Adjust the humidity levels according to your comfort level and how your skin reacts to the excess moisture. You can also determine how often you need to run the humidifier by using a tool like a humidity meter.
5. Don't Forget Sunscreen
Even though winter in most places is cloudy and cold, you still need to wear sunscreen. In fact, you may be more at risk for harmful UV ray exposure during the winter months. Your everyday sunblock should have an SPF of 30 or higher.
Many of the sun's UV rays break through clouds and can still damage your skin, no matter how cold it is. If you like to engage in winter activities like hitting the slopes, sunscreen is even more important. You should use something that is a higher SPF and reapply regularly if you have constant sun exposure throughout the day.
6. Wear Comfortable Clothing
Certain fabrics and fibers can make your skin itchy and uncomfortable during the winter. You do not have to sacrifice your personal comfort for the sake of warmth when temperatures dip. Since you may need thicker fibers in the winter, try layering them over softer materials.
Put on cotton or silk first, as these materials will lay against your skin. Then, you can finish with heavier fabrics that trap heat and keep you warm. Hats, scarves, and gloves are also essential for protecting your extremities in very low temperatures.
7. Get Regular Facials
One of the best ways to pamper your skin is through spa treatments such as facials. Leave it to professionals to give your skin the best treatment possible with a variety of face products tailored to your needs. During your facial, you will experience topical benefits, such as radiant skin. A facial can also help you feel more relaxed and ease stress.
Treat yourself to a spa day with a luxurious facial and other services, such as a massage. If you have problems like acne, you can treat your skin and get a facial to help heal it. In addition to reducing the redness on your face, the treatment will help to prevent future breakouts.
8. Don't Overheat Your Home
Even if it gets very cold in the winter, you should try not to heat your house too much. Not only will this save you money on your next energy bill, but your skin will also thank you. Consistently high temperatures will cause dry skin during the coolest time of the year. Combined with the dry air typical of winter, you will need to take extra steps in your skincare routine.
Use These Tricks From a Facialist in Birmingham
It is vital to keep your skin healthy during the coldest months of the year. With these skincare essentials from a facialist in Birmingham, you can look and feel your best all season long.
Want to learn more about how you can maintain your skin and lashes around the year? Check out our site for more information, or contact us today to book an appointment.